About Us
History
Our MD Susan was watching seals on a stunning beach in Scotland, near the Findhorn Community, when the idea of Cotton Roots was born.  It is now our passion.  A team of nine people plus supporters are lucky to work in buildings set in beautiful Rose Lane Farm which is still a fully working farm. We drive between fields of wheat every day and notice the seasons change with their growth.  Owl nests, buzzards, hares and rabbits everywhere.  It seems fitting to be here.  A place which reminds us of how lucky we are to live in the UK and our determination to treat others fairly, including you!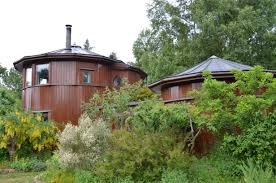 Our dream
Our dream is to give you a real choice at your company. The option to choose clothing which ethically stands out.  At Cotton Roots we make clothing for you which is fairly made, ethical sourced and sustainable in creation.   Company clothing with moral fibre is our motto!
Our desire and determination is to supply you with excellent quality clothing.  This is perfectly possible while growing crops in a fair way and paying a fair price.  It is possible to manufacture the garments with care to both the products and to the people who make them for you. We believe all people understand the idea of fairness.
The quality of our garments is the reason why you will come back for more.  Fit for purpose and a pleasure to wear.  Soft organic products, kind to the skin which are still hardwearing and smart.  Why not?  We can do it. We can use Fairtrade cotton and polyester mixes for superb durability. Sustainability can work both ways, it means your uniform lasts longer.
Karen our production manager has been with us for more than ten years and works with Ros and Louise to make sure your orders are embroidered or printed perfectly and delivered on time.  Tina is a newer addition to our company and manages our customer services team of Tracey, Jenny and Emma.  Susan still manages the company and we continue to try to offer a service which is expert, absolutely reliable and inspires confidence in us.